About Us
Welcome to the new global marketplace to buy and sell almost anything
StuffMine was founded by Andrew Poole from Cowplain in Hampshire, United Kingdom.
Son Michael Poole joined to help with website development and digital marketing.
Now in 2021, we have one mission, to offer an easy to use and affordable ecommerce alternative for everyone.
We have three listing formats on StuffMine, fixed price (choose your price), auctions (live with any start bid)
and classified (advertise your business, product or item for free).
The fees for these are 3% fixed price, up to 3% auctions and completely free classifieds.
We hope you like what we are trying to achieve here.
We might be small outfit at the moment but we are determined to create something big.
Meet Maurice the Miner...
Maurice does not say much but he loves antiques and collectables, especially gold, silver and jewellery and gold and some more gold.
He has a vast knowledge and experience. He is known for finding and listing quality items and is determined to make StuffMine a comfortable and enjoyable experience.
Meet Mervyn the Mule...
Mervyn the mule is the trusted companion to Maurice and the company chatterbox. He is often on our social networks talking about stuff and his favourite food is carrots but not the same carats that Maurice likes. He is kind and thoughtful and very passionate about StuffMine. Mervyn was actually named after a real Mule called Mervyn that lived on the farm. Andrew's grandfather gave him away when a local horse trader stated how friendly he was but as he was known to be quite awkward sometimes. Andrew's grandfather (who had had a few whiskies) believed he would not be able to catch him, and told the horse trader, if he could catch him, he could have him. He caught him quite easily with his belt and walked him home. The man's name was 'Ginger Wyatt'. A true story.
Meet Betsy...
Betsy is going to be overseeing the new 'Craft & Handmade' category which we hope will be popular (okay you've got us, it's just Mervyn dressed up).
It cost us a lot of carrots to get him to where that bonnet although we were a bit worried because he didn't mention the lipstick.
Meet Big Hoss...
Big Hoss is Mervyn's uncle and a bit bossy but despite looking like a baddie, he works well with the team and helps promote stuff, keeps the team motivated and keeps an eye out for Black Bob.
Meet Black Bob...
As you can probably guess, Black Bob is a bit of a villain.
Now and again he lists his 5-day auctions, Starting at 1p & selling without reserves.
Dont worry as these are his items to sell.
Meet AnnieO...
AnnieO heads up our fashion and beauty department but she is multi-talented and has a fun and high spirited personality.
There is talk of AnnieO giving Betsy a break now and again (or shall we say Mervyn)
Meet Running Wolf...
Running Wolf is Maurice and Mervyn's right hand man. He can make almost anything out of any material at whirlwind speed.
Meet Syd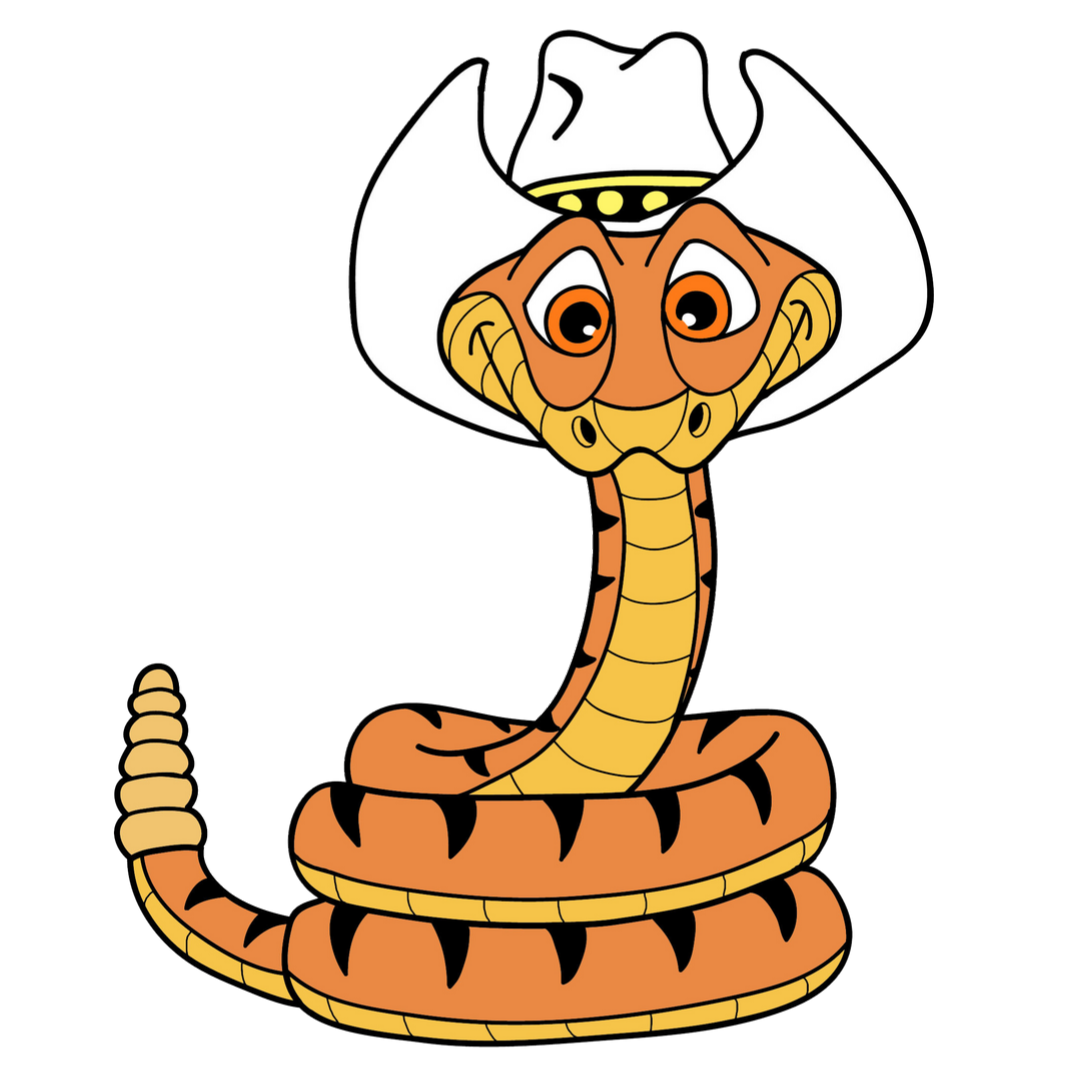 Our newest member of the team Syd. We found him slithering about, gave him a hat and here he is. We will find a job for him soon.
Meet Bella
Not much is known about this cowgirl chihuahua, although we've heard she will be heading up our new pets department.